Gold Support Package
Doggie day training is fantastic if you don't have alot of free time and need somebody to do the leg work for you, even if you cannot be at home. I have been policed checked and can produce my certificate on request.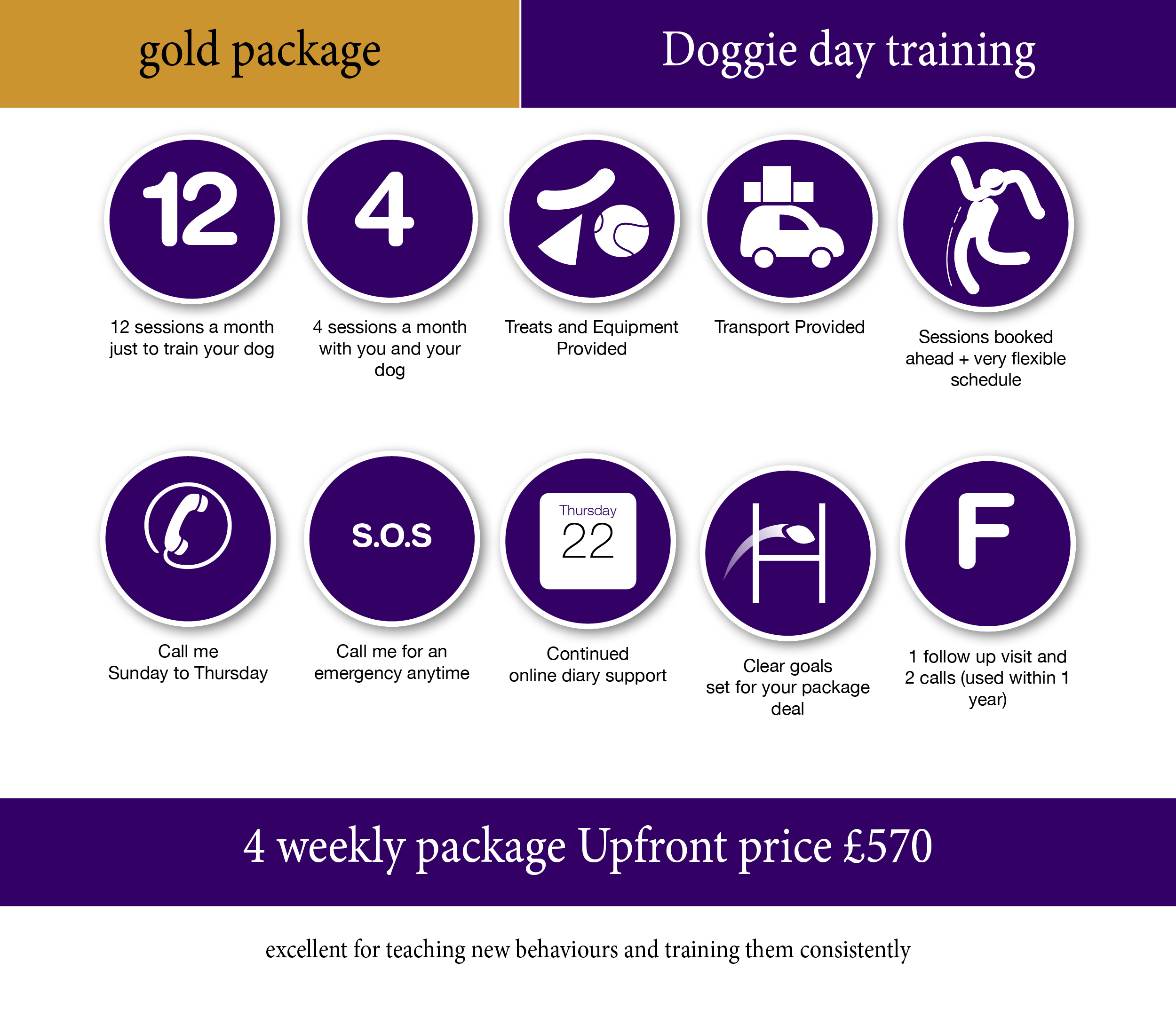 Silver Support Package

Coaching is a great option if you want to be more involved in the training and learn the skills that you will retain for a lifetime.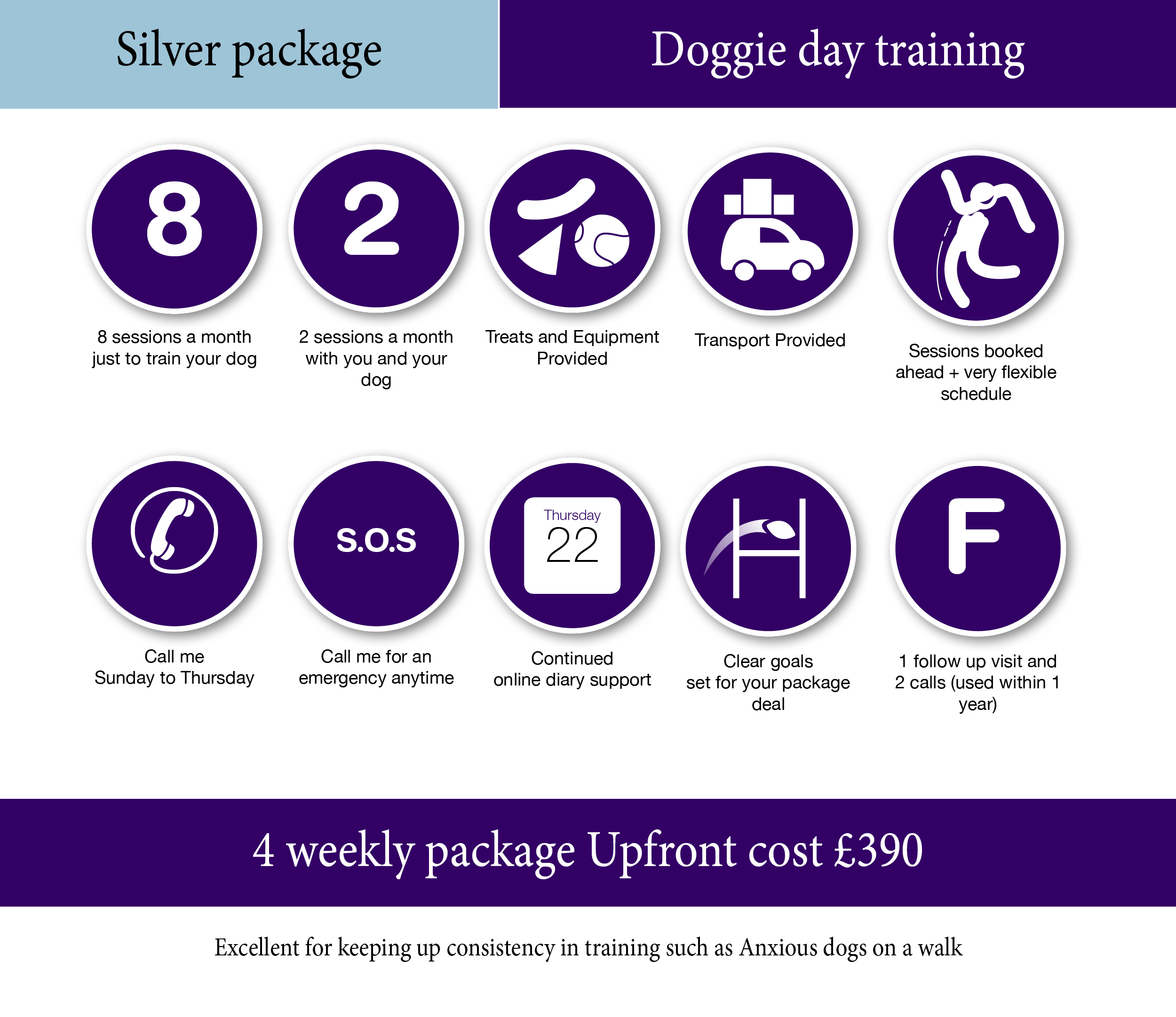 Bronze Support Package
Pay for one to one sessions as and when you require help with your four legged friend.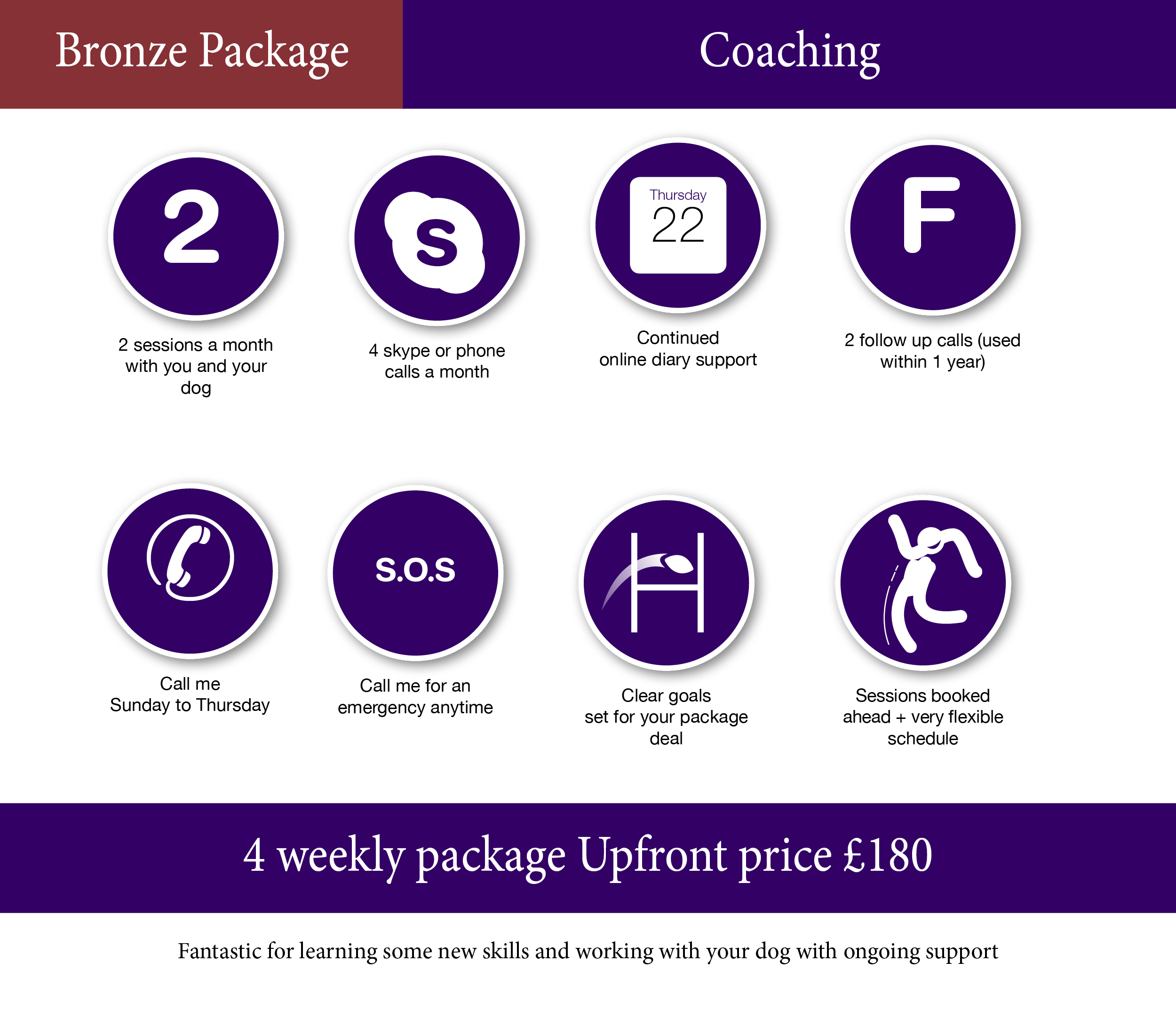 CLICK HERE to Return to The Process Page
By using k9confidentials service you agree to adhere to our terms and conditions which can be found here